The first part of Kent as "The Northernmost", includes the arrival in Norway, the first impressions of the nature up there and some fishing adventures. Enjoy:
"During the weeks before the trip I got pretty excited and couldn't wait to go, because I knew this would be a new experience to me since I have never been in a polar region before.  Arriving in Oslo i could tell it's most definitely winter up here. From Oslo i was supposed to fly to Alta, a small town in northern Norway. I was circling around Alta quite some time when they said i would have to fly over to Tromsø since Alta Airport was closed due to heavy snow. Arriving in Tromsø i was not really knowing what's gonna happen next, because the airline didn't really pass any information how things would proceed. After some time it was clear that i had to stay in Tromsø overnight and that the airline would provide a hotel and food for all the passengers. Tromsø is a beautiful little town and i got really comfortable with the cozy winterfeeling that started to grow in myselve.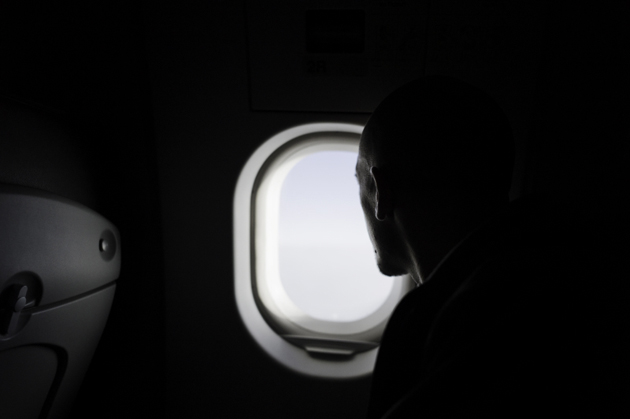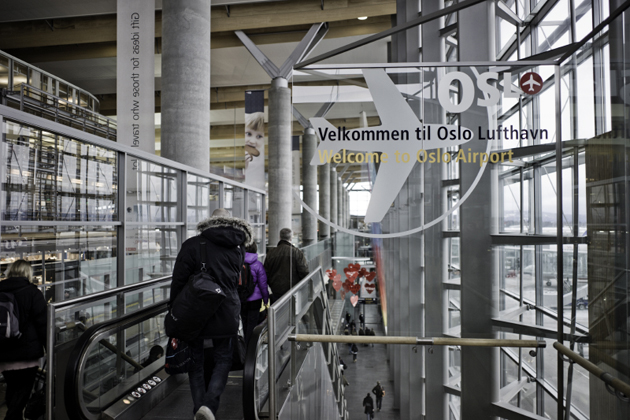 The next morning the hotel forgot about the wakeup call, so that i almost missed the plane over to Alta. This time the airport of Alta wasn't closed so I finally landed at my first destination during midday. Alta felt even a little colder than Tromsø. I rented a car, bought some food and drinks and started the 250km drive to the  final destination: the small village of Gjesvær. In that area it's polar wintertime which means that the sun never really rises. There is some light before midday but after 2:00 pm it is getting completely dark. Iwas fascinated by the snow wrapped landscape and the color perception you've got there. Driving over the country there were hardly any cars on the road and the thermometer could tell it is getting colder and colder. By 3:00 pm I stopped in the mountains. It was unbelievable, moonshine in between the clouds in total darkness, nobody around and not the slightest sound except for the blowing wind and snowfall. It was simply beautiful. I passed icy roads, Reindeer areas(but couldn't see any) and finally the north cape tunnel (8,2 km long), a subsea road connecting the Norwegian mainland to the island of Magerøya, the place i wanted to go to. Magerøya is an island with around 2300 inhabitants, 6km away from the mainland featuring a bleak, barren tundra-landscape devoid of any trees, with steep cliff faces on the coast and dramatic mountainscapes inside the island.
"In that area it's polar wintertime which means that the sun never really rises. There is some light before midday but after 2:00 pm it is getting completely dark." Kent
I stopped in the beautiful little town of Honningsvåg (the main town on the south east of the island) to buy some more food for the night and to quickly check out the fish-factory of the company Hordafor, one of the locations that we have chosen to let one of our possible painting actions take place. In the meantime Bjørn messaged me and told me the road to Gjesvær was closed and that I would have to wait at a road gate for the snow truck to pick me up. Soon after he messaged again to tell us that the road had been cleared in the meantime. Back to the car I drove the last 30km through the beautiful, but almost unreal landscape of the island arriving in Gjesvær. It wasn't hard to find Bjørn's house and my cabin since the village only has a few dozen houses holding only around 130 inhabitants. Meeting Bjørn and Helene was just awesome: Friendly, open minded people with a great sense of humor. We talked and laughed a lot and all of us seemed really happy that we finally made it up there. The cabin was simple, but cute and comfortable, just the way I would have expected. The view outside its main window was breathtaking: Looking straight down to the landing stage into the fjord. There we were: Happy and pretty tired after a exhausting road trip.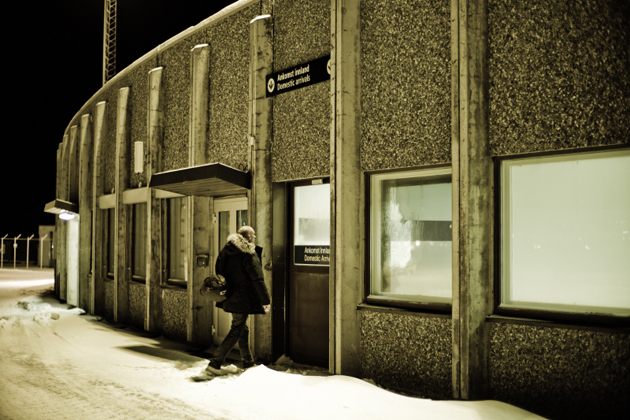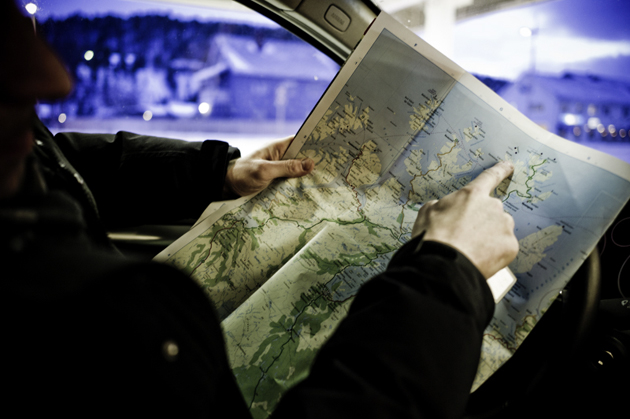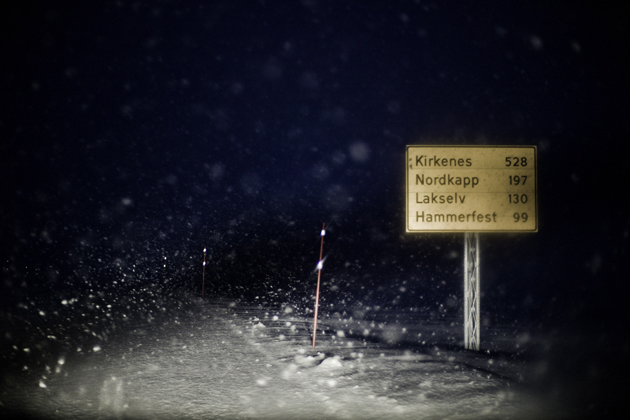 Waking up next day meant to slowly getting used to the fact that there is not a real day, as we from the southern hemisphere are familiar with. The day in Gjesværstarts into shady twilight with the brightest time around 11:00 am and then rapidly turning back to darkness until 2:00 pm. I really enjoyed the view outside of our cabin and a feeling of great peace was growing inside of me. Bjørn, Ruedi and me sat together with coffee discussing our options and planning the week. We thought at first we should check out all the walls that might suit our plans. But Bjørn had an even better idea for the start of the day. He said we should use the morning light and invited us to go out fishing with his boat. He gave us special suits that withstand the sea conditions and the humidity. As soon as we took off the boat landing Snowfall started along with a cold breeze. Going out fishing was great. We got us some haddock for dinner and were impressed by the numerous fjords and cliffs that we were passing. Ruedi even liked it so much he got seasick and had to "feed the crabs" as Bjørn would have said. Ruedi asked him how they would normally kill a fish once they have caught it and Bjørn just said that they would bite him in the head. I didn't hesitate to kill the fish I had in my hand that way and we all started laughing and didn't probably end until the end of the boat trip. I was glad Ruedi brought a bottle of Vodka to the boat, so that I was able to clean that fishy taste I had in my mouth. Back at the house it already started to get dark again. Now it was time to drive around and check out our potential painting spots. One of our favorites was a natural stone wall on the road 2km outside of Gjesvær, that Bjørn got us permission for. It was a solid straight rock cliff with lots of snow in front of it and a beautiful surrounding: All that you had to do is turn around to look down into the fjord and see the moon mirrored on the water. The wall was perfect and we chose it as to be our second action a few days later. Right then the extravaganza really started: We experienced our first polar lights up in the clear star spangled sky.
"This area was amazing: Untouched slightly rotten walls in a very industrial looking environment covered in snow." Kent
We took off to Honningsvåg and visited a garbage burning facility that we had pictures of and that we thought was an option. As soon as we got there we had to realize that the wall wasn't what it was supposed to be and that there was way too much snow around it. Our third option was the fish factory of the company Hordafor. A few weeks back I got to speak to their manager Nina and she was pretty open to our project and furthermore liked the idea of having some artwork on either one of the old buildings or on some of their fishtanks. We met Nina and she showed us the facility. At first she thought we would do a painting similar to what the team had done in Dubai a few years back and I had to explain her that something like that size is not possible within a day and that we would love to do a total different concept. One section of the company's location was an old and rotten part that she explained would be getting demolished in the next one or two years. This area was amazing: Untouched slightly rotten walls in a very industrial looking environment covered in snow. If you stood at a specific location outside the area you had a stunning panoramic view to the facility. This was the spot so we chose it as our first action for the upcoming day. Back to Gjesvær through the fantastic moonlike landscape across the island we had some tasty filets of haddock waiting for us…
Watch out for the second part!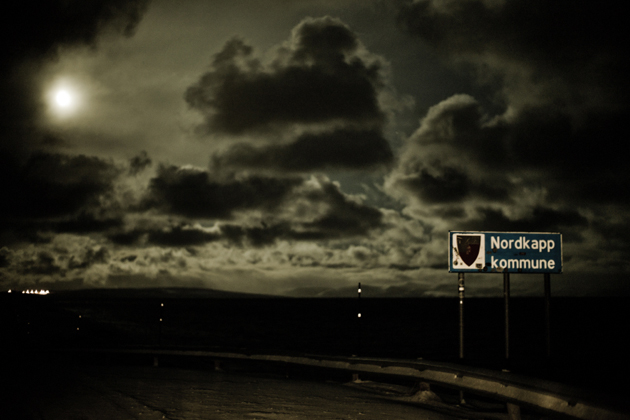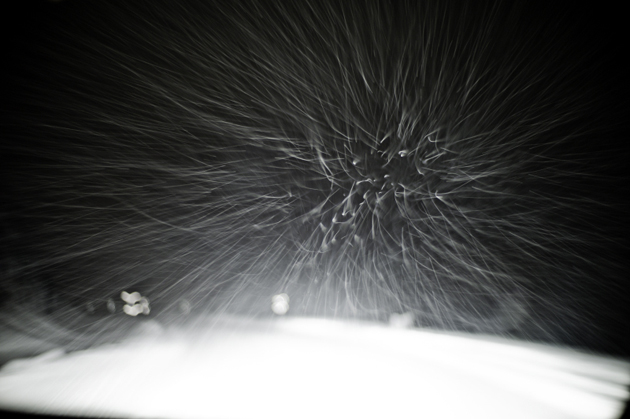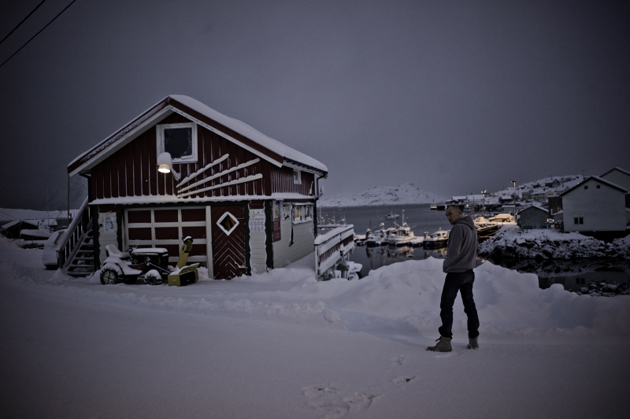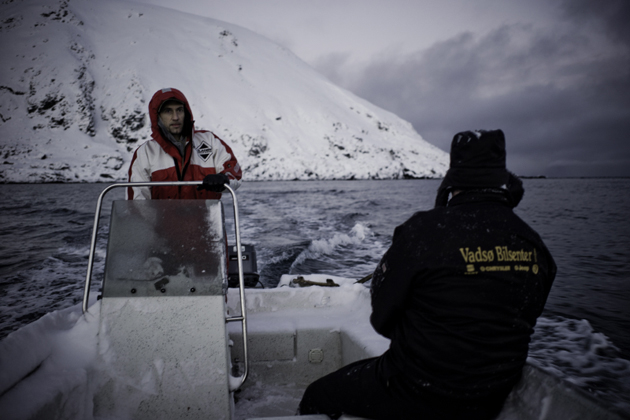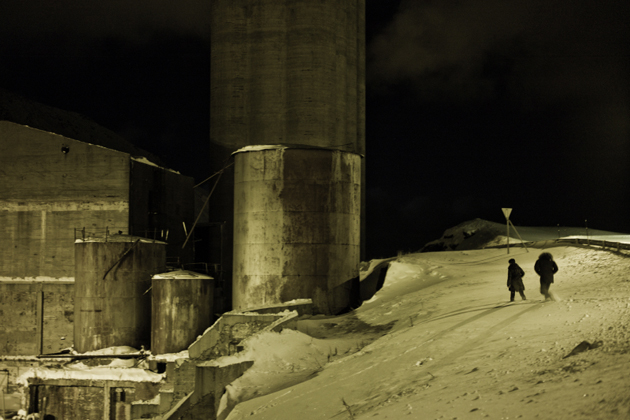 see the next part: Kent is "The Northernmost" pt2. click on the image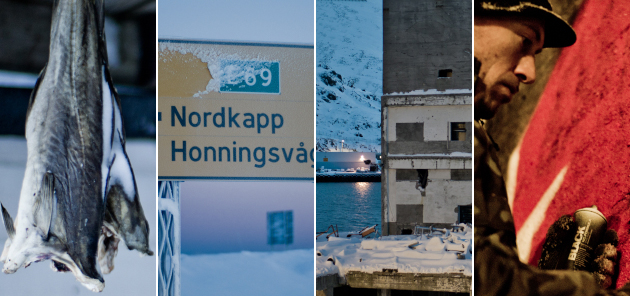 Photos by ruedione.com